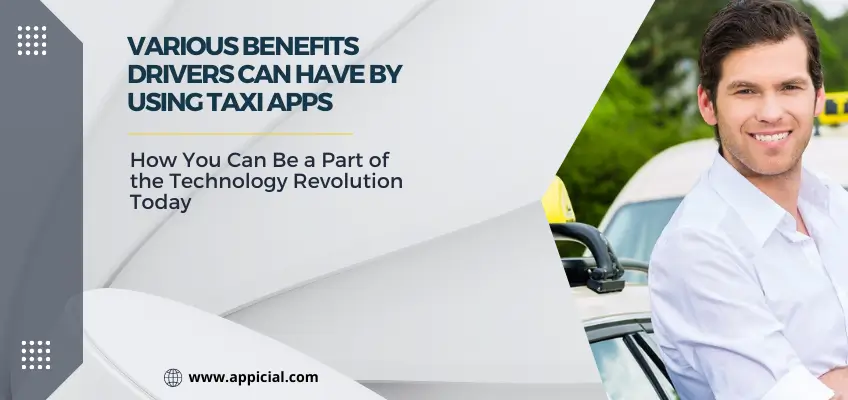 This blog looks at drivers' various benefits of driver apps in the taxi business. After reading this, you'll better understand the benefits of driver application and how it can help you better manage your trips.
Story from the Driver
Jurong East, Singapore
Every morning, Joshua (45 years old) comes out of his garage wearing his red shirt and driving his white Toyota to test his luck for the day. But unfortunately, he is just another taxi driver trying to make a living by fighting the crazy traffic and taking passengers from location A to location B.
"There are days I can make twice as much money than I used to, working only through the driver application."
However, Joshua is not a regular driver. He can have more passengers and make more money than most taxi drivers. But, what is his secret?
He uses a taxi driver application, which sends him jobs from the nearby passengers using the GPS of his smartphone.
Various Benefits Drivers Can Have by Using A Taxi Apps
Find Passengers
If you are a taxi driver, you need to find your passenger. But if you are using a taxi cab, you get a user's request on your smartphone. So you don't look passenger; you quickly get ride requests and manage the trip request.
Time-saving
The drivers don't have to check the streets and watch out for anyone. Instead, they pick up customer fare requests on their mobile phones without losing time.
Customer's exact pick-up location and optimized route The system will guide the driver with the help of Google maps, and he won't have to worry about searching for it or asking the customer to show him the way. Moreover, the system calculates your optimal route, reducing gas consumption.
Eliminate Fare Bargaining
As we discussed earlier, users get a base fare before ride-booking, so they are not required to bargain to ride fare.
Keeps all Drivers Engaged
Appicial's uber clone taxi app distributes jobs fairly between all the drives. To simplify, we form a queue of all drivers within 5 minutes of reaching the customer, based on the driver's waiting time, distance, and rating.
It keeps all drivers engaged, not only those who are lucky. Additionally, it solves the case when drivers are standing in line. Now they will get jobs one by one. And another great reason is that it motivates drivers to accept jobs, since if they don't – the waiting time is reset to 0.
Automated Billing
Appicial offers an integrated automated driver billing system. It allows you to automate your relationship with a driver in monthly, weekly, or daily payments. Our system will calculate and prepare all the payout to the driver's bank account. Then, the company owner can send this calculation to the bank or save it to make cash payments.
Also Read: Appicial Helps Startups Related to Taxi Booking Services in South Africa
Security
As the transaction via the app is more often cashless, a driver won't worry about unpaid fares and must carry any sizeable amount of cash that might entice a robber.
Identify Users & Their Route
When you get a new ride request for a specific route, you also view the user's name, rating, and feedback from other drivers. Therefore, if you get any negative reviews from the users when a new ride is requested, you can also reject the ride request. This is the best feature for drivers to recognize the user profile based on past rides.
Ability to Review The Riders
Drivers can rate a customer, which is helpful in case of misbehaving. Also, it is good for the drivers to let them know their opinion matters.
Flexible Work Schedule
A driver can set their status online/offline in the taxi booking app. A driver can set their online status as per their scheduled time. You set your status online when you want to get a ride request and go for a ride. If you use the taxi driver app, you do not follow a specific time like a job; you work free per your schedule.
Improve Performance
The driver app provides direct access to the driver's trip history and performance. As a result, they will quickly see when and how their driving can be improved for safer driving and lower fuel consumption.
Company Branding
The driver will see the company logo on their driver app.
Conclusion
Hence the above-discussed points get an idea regarding how to improve the taxi app business. Want to be part of the tech revolution? Contact the best taxi app development company if you want to launch your taxi app for your business startup. Appicial Applications offers a readymade white label uber clone app script.
Discuss your taxi booking mobile application requirements with a top mobile app development company to launch a successful online taxi booking venture.