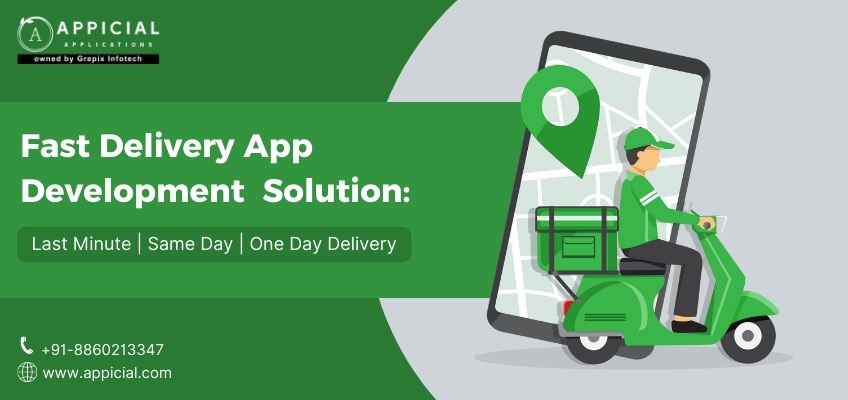 Everything has gotten faster because of technology, including communications, the supply chain, and internet speed. Due to the speed of technology, consumer behavior has also changed. Now, rather than using offline sources, customers satisfy their demands online. The COVID pandemic and people's hectic schedules have been major factors in encouraging people's desire for internet shopping.
But with the rise of eCommerce, the shopping experience for customers has continued to change, and it now has a whole new look. Orders that used to take a few days to process are now delivered on the same day. At the same time, even the cutting-edge idea of hyperlocal delivery has further enhanced the picture, and today the goods are delivered between 5 and 10 minutes after orders are placed.
Concept of Fast Delivery With Its Types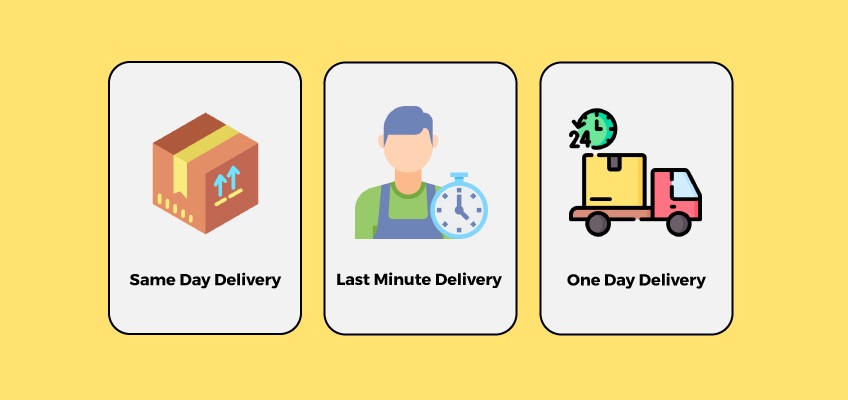 Fast delivery, which is often called "Express Delivery," has changed how people think about shopping online. The delivery period was cut from weeks to hours and fewer thanks to the new delivery methodology. The various levels of "fast delivery" are applied to your order and delivered in the shortest amount of time depending on the platform you are buying from and the products you are adding to the cart. Fast delivery app development solutions have three following competencies:
1. Same-Day Delivery
People no longer have to wait hours for something they ordered online a few hours ago. This is because technology has gotten better. So, on the day you place your order, this delivery method sends that product to your door. You don't need to wait for the sun to rise in the morning to receive your package.
2. Last-Minute Delivery
The last-minute delivery apps make it possible to get what you need in 5–10 minutes and encourage people to shop locally online. The provider of the last-minute delivery app quickly takes care of all of your daily requirements, including groceries, laundry, and supplies for school, work, and play.
3. One-Day Delivery
The one-day delivery option makes the package available to you the day after you place the order, taking only a few hours longer than the same-day delivery procedure. The idea is being applied by the majority of the top eCommerce sites as new warehouses are being built on the outskirts of major cities.
---
Same-Day Delivery App Development
1. Need for The Concept
Online shopping platforms give customers a better buying experience than shopping in person. Online shopping gives you access to a huge range of products and is often cheaper. The buyer had to wait days, if not weeks, to receive the product, which was the only drawback. Thanks to the efficient supply chain, clients can receive same-day deliveries from more than 51% of shops. When customers can get their orders on the same day, they are more likely to choose online shopping.
2. Platforms Working on The Concept
One of the key ways firms today gain a competitive advantage is by completing orders in the shortest amount of time. Several large businesses and eCommerce giants are focusing on same-day delivery to improve their customers' online experiences. Here are some well-known apps that provide the same delivery to their users:
a. Amazon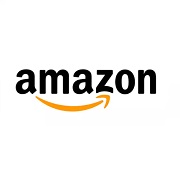 It is the top eCommerce company, shipping everything from large devices to needles and everything else. The company now offers same-day delivery on more than 3 million products in the chosen areas, thanks to its strategy of building more warehouses and reducing the delivery distance. To take advantage of the deal, the user must choose an item that can be shipped the same day and then sign in with their Amazon Prime credentials. Since January 2019, the platform has started offering the service.
b. Taskrabbit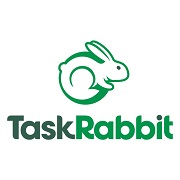 A new on-demand online marketplace just opened up, and handyman services are also reaching out to their customers by offering same-day delivery. To get different types of work done, the user can connect with nearby independent contractors. For instance, with the app, a person can schedule cleaning, handyman, moving, delivery, laundry, an electrician, and many other services. The service is also started immediately after a customer registers for it.
c. Walmart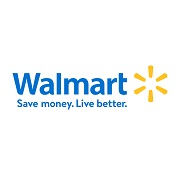 One of the biggest and best-known retail companies in the US is Walmart, which has expanded its service to include more markets. Walmart learned from the disaster that happened after the COVID outbreak and messed up the offline supply chain. It is now ready to adjust its methods to meet the needs of the market. The idea was introduced in 2020, and hundreds of their businesses all over the market received praise for delivering same-day delivery to their clients.
d. Doordash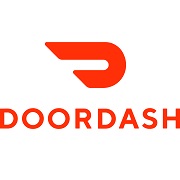 In the US, Australia, and Canada, DoorDash is a well-known on-demand meal delivery business that was founded in 2013. By starting online convenience stores, the company was able to explore more markets and do more than just deliver food. Food and groceries ordered through the platform are delivered the same day they are ordered. The most flexible thing is that you can expect to get food or groceries the same day you order them.
Industries of Same-Day Delivery
1. Grocery Delivery
In the same-day delivery business section, the on-demand grocery industry is listed first. People may no longer waste a significant amount of the day shopping for necessities. So, the daily grocery business has been one of the most important parts of the same-day delivery idea.
2. Food Delivery
Since its inception, same-day delivery has been a focus of online meal delivery. After all, when one is starving, one does not plan their lunch for the following day. Therefore, the company that delivers prepared meals to consumers does it within a short period.
3. Handyman Services
Additionally, handyman services are one of the industries that use the same delivery strategy. Users can hire help from the right platform for self-care, home care, laundry, cleaning, or delivery services, and the work will be done the same day.
4. The eCommerce Sector
The eCommerce market has recently started to use this model to gain a competitive edge in the market. eCommerce giants are spending a lot of money to set up local warehouses so that customers can get their orders as quickly as possible.
Technologies Playing the Core Roles
Without a doubt, technology has helped cut down on the amount of time it takes to deliver. The following are just a few of the ideas that have made the delivery time much quicker.
1. Drone Delivery
Drone delivery software has made a name for itself in the eCommerce space for groceries and meals. Because the COVID epidemic makes it easier to avoid physical contact, retailers, brands, and titans have started using the idea of drone delivery. Also, the idea now makes it possible for customers to get the products on the same day.
2. Regional Stores
Large eCommerce companies are now locating their warehouses close to important market cities. Depending on the area, these warehouses will keep the most popular and frequently bought goods in stock. Therefore, anytime an order for these items is placed, they will be delivered right away to the customer's address.
3. Cloud Kitchens
The meal delivery concept has made it possible to quickly get prepared food to customers' doorsteps that is entirely fresh and ready to eat. According to the frequency of orders, cloud kitchens are set up in various locations. The cloud kitchen takes orders from customers, makes the food, and sends the finished product to a delivery partner.
Features of A Same-Day Delivery App
Real-time tracking functionality
Push notifications to send the most recent information.
Payment ease
Loyalty and incentive schemes
Customer history and profile
Simple to use
Messages within apps
Search choices
Reviews and comments
Benefits of Same-Day Delivery App
Greater client satisfaction
More affordable shipping
Lower vehicle costs
Improves effectiveness
Improves the client experience
Improves dependability
---
Last Minute Delivery App Development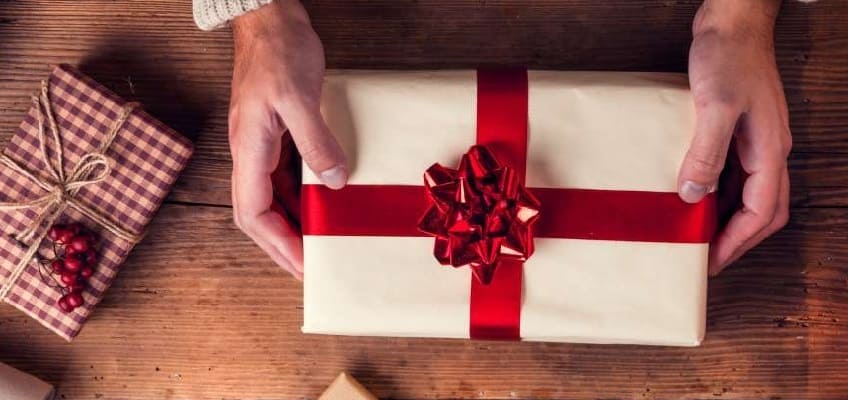 1. Need for The Concept
The pace of life is quickening over time. The habit of forgetting small details has become widespread and can occasionally lead to major problems. What if, for instance, you didn't bring a journal home with you? Even though the situation may seem minor, it could get you into serious trouble. Similar to the previous example, your son may remind you to get the chart paper five minutes before the start of class. Hyperlocal delivery apps, also known as last-minute delivery apps, are a huge relief in these circumstances.
2. Platforms Working on The Concept
Your local grocery store owner may take your order over the phone and have his delivery boy bring it to your door. Unfortunately, it is not taken into account in hyperlocal or last-minute delivery models. With the help of their local networks, some platforms are able to satisfy local residents' needs. A valuation of $8,856.6 million is anticipated for the last-minute delivery model by 2032, with a projected CAGR of 22.6% from 2022 to 2032.
a. Dunzo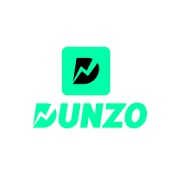 The company was founded in 2014 and now has more than 6,000 partners and delivers more than 200k orders every month across India. The company operates in seven metro cities where over 37,000 businesses have partnered with Dunzo to provide hyperlocal delivery service. The app receives the order and delivers it within 45 minutes.
b. Zepto 10-Minute Grocery Delivery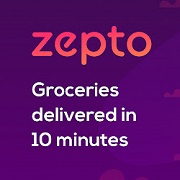 Zepto, a Mumbai-based startup that operates a 10-minute instant grocery delivery service, has more than doubled its valuation to $570 million from $225 million less than two months ago as it expands into newer cities.
Zepto today operates in Bangalore, Delhi, Gurgaon, Chennai and Hyderabad, and plans to soon expand to Pune and Kolkata. To ensure instant deliveries, it has set up a maze of over 100 dark stores across these cities that it says are optimized for fast deliveries.
III. Grubhub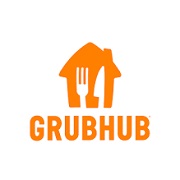 The US-based company, started in 2004, offers hyperlocal delivery service dedicatedly to the food category. Grubhub applications show the menus of local restaurants and allow users to place orders. The food is delivered within minutes on the doorsteps of customers after placing the order.

Industries of Last-Minute Delivery App
1. Grocery
Concepts for hyperlocal delivery are mostly intended for grocery delivery. We frequently forget to carry the basics, which is where the most recent delivery app comes in quite handy. Hyperlocal delivery in the grocery industry mostly serves the aim of delivering tiny items like yogurt, milk, curd, flour, or anything else.
2. Stationary
Even stationery is essential that many of us overlook when shopping for ourselves. The hyperlocal app can quickly deliver a notebook if your child needs one and there are only a few minutes before the school bus arrives.
3. Medicines and Healthcare
The person looking for something often needs goods or medicines right away, which is when the hyperlocal delivery model can save their life. The app quickly delivers prescription drugs and dietary supplements to your house.
4. Food Delivery
Hyperlocal delivery of food is common. There is no way of providing such a service if you receive the food several hours after placing the order. The possibility of hyperlocal food delivery has been looked into the most when it comes to food delivery.
Technologies Playing the Core Roles
1. Smartphone Adoption
The adoption of smartphones is the main driver of hyperlocal delivery. Almost everyone owns a smartphone and has a basic understanding of how to use it. When both providers and consumers have smartphones, building a bridge becomes incredibly simple.
2. eCommerce
eCommerce has made it possible for millions of people to shop online regularly, which was a big reason why hyperlocal delivery was introduced. Customers would not have been able to trust the idea of hyperlocal delivery if they had never used eCommerce before.
3. Smart Inventory Management
The eCommerce landscape has undergone a significant transformation because of smart inventory management. People have been using online shopping as their main way to buy things for a while now. So, big e-commerce platforms now have a lot of information about how popular certain types of products are in different parts of the world. As a result, their warehouses in these locations have enough goods on hand to fulfill orders the very next day.
Benefits of Last-Minute Delivery App
Quick delivery
Supports local businesses
Fulfills last-minute needs
Expands the consumer base
Enhanced operational transparency
Eliminates the lack of an online store
Supports delivery of different sectors commodities like grocery, stationary, and medicine.
---
One Day Delivery App Development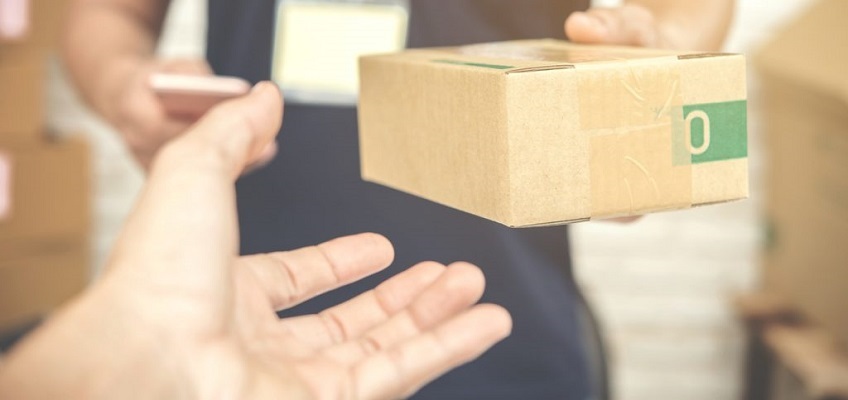 1. Need for The Concept
You might like a dress for the upcoming party but not have the time to wait the whole week. The one-day delivery model makes sure that you get your package 24 hours after you place your order. Customers will be more likely to choose e-commerce if they can get their order in a day and choose from a wide range of products. Also, the one-day delivery provides enough time for the customer to check and return/exchange the order.
2. Businesses Working on The Concept
a. Amazon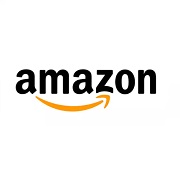 Amazon is a major player in the eCommerce industry, and they have been able to give their customers one-day delivery options that work well. However, the number of products is limited in this model as well.
b. 1Mg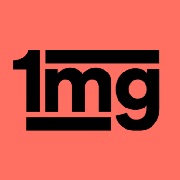 If you need medicines and healthcare, chances are you cannot go to the pharmacy. So, 1Mg pharmacy is a business startup that provides you with medicine delivery within 24 hours. However, you can get the medicine same day by paying the additional charges.
Also Read: How To Develop A Logistics & Transportation Mobile App
Industries of One Day Delivery App
1. Fashion Industry
Fashion retailers can now sell their products online and even deliver them to customers' doorsteps within a day thanks to eCommerce stores and platforms. They are able to guarantee greater customer satisfaction thanks to the new delivery model.
2. Food And Grocery Industry
Customers now have more convenience when shopping for groceries thanks to a number of online delivery services. One of the most popular segments is grocery shopping, which guarantees same-day delivery. Users can add grocery items to the cart and place a day-long delivery order to have the package delivered to their doorsteps.
3. Medicines and Healthcare
The home delivery of medications and healthcare supplies has also arisen as a result of people's growing health consciousness. An order for the same can be placed and is guaranteed to be delivered within 24 hours, depending on the circumstance and need for treatment. However, by selecting various delivery options, the medications are delivered in 1-2 hours.
4. Ecommerce Industry
The eCommerce sector is booming as a result of quick transportation options and developing technology to offer users one-day delivery. The delivery model has been very important in moving offline customers online.
Technologies Playing the Core Roles
1. Smart Inventory Management
The ecommerce landscape has undergone a significant transformation thanks to smart inventory management. For a while now, people have accepted online shopping as their standard method of procuring goods. Therefore, major e-commerce platforms now have a lot of information on the demand for particular product categories from particular regions. As a result, their warehouses in these locations have enough inventory on hand to fulfil orders the very next day.
2. Integration of Various Tools and Software
eCommerce is not just a bubble, as various hardware and software must be integrated with one another to make the processes run smoothly. The tools' integration has improved, making it easier to track packages, automatically send orders, and manage all activities from a shared dashboard.
Features of Same-Day Delivery App
Social login and registration
voice search
regular orders
Order planning
Profile individualization
Payment alternatives
Integration platforms
Quick delivery
Benefits of Same-Day Delivery App
Increased customer satisfaction
Less resistance to the decision to buy
Establishing a relationship of trust
Less expensive inventory handling
Shorter distances to travel lower carbon emissions
Competitive advantage for the company
Improved conversion rate
Same Day / Last-Minute / One-Day Delivery App as A Business Idea
When you spend a lot of time and money making your delivery app, you should have a plan and a set of steps to follow. By working with an app development team, you may be able to get the app produced, but you run the risk of lowering the service's quality in the process. Therefore, be sure to note the following important milestones while you design your app:
1. Perform Market Research
Never stick both feet in the water to gauge the depth. understanding the market you intend to work in Look into the established companies. Know the needs of your target demographic. To gain a competitive advantage, investigate the products and core competencies of your rivals.
2. Create An App Blueprint And Make Decisions
After learning about every important part of this industry, it's time to make a plan for how your software will work. Major choices like the kind of app you want to create, the platform on which you want to publish it, the features you want to see in the app, etc., will be made here. In the next step, it will help you talk to your app development team about what you want the app to do.
3. Partner With A Group That Develops Apps
Make contact with an experienced app development firm that can help you continue with your idea and give it a live presence. Make sure you manage your project with reputable, knowledgeable, capable, and trustworthy staff. The app development team you choose will have a significant impact on the quality of your product.
4. A Test Model
Your app development team will get the prototype of your app so they can test it. Analyze the prototype, give ideas, request adjustments, and implement them as needed. After the prototype has been approved, it can be hard for you and the rest of your app development team to make changes.
5. App Development
This step ensures that the codes for both front-end and back-end development are functional. The core development phase, where your project development is finished, is when the tech stack is implemented.
6. Quality Assessment and Evaluation
The quality analysis test confirms that the application is operating to its maximum capacity after it has been designed. The goal of this stage is to locate and get rid of the bugs.
7. App Deployment and Post Maintenance
After passing the quality check, the app is released on the right app store so that it can be used by the right people. Deploying the software is only one part of the process; you also need to make sure it is maintained correctly. Introduce regular updates to the app and gradually add features to it.
How Much Does It Cost To Start A Fast Delivery App
The cost of developing an app is never constant because it depends on numerous factors. Without a full understanding of all these factors, it's hard to put down the exact amount needed to develop the app. The following criteria, among others, affect how much an app will cost to develop:
The nation that your development team is from
The developers need time to create the software.
The system on which you are creating the app
The number of features you want to provide
The features you want to provide
Your project's technology stack
The degree to which your project is difficult.
The app's integration of APIs, etc.
If you already have a clear understanding of all the aforementioned criteria, you can speak with our project manager to obtain the precise cost of your app's development. However, keep in mind that well-designed, custom-featured software may cost approximately $10,000 or more.
Final Thoughts
The rising popularity of e-commerce has given rise to a brand-new business opportunity for those in the delivery industry. The audience is very grateful when delivery time is kept to a minimum. Having a similar app can help you increase revenue and possibly grow your current business.
Are you looking for a delivery app development company for your business? If so, your search ends here! Appicial is a global mobile app and web development company with proven expertise in delivering customized mobility solutions for over 7+ years. We have served 400+ clients and reached out to more than 30 countries.