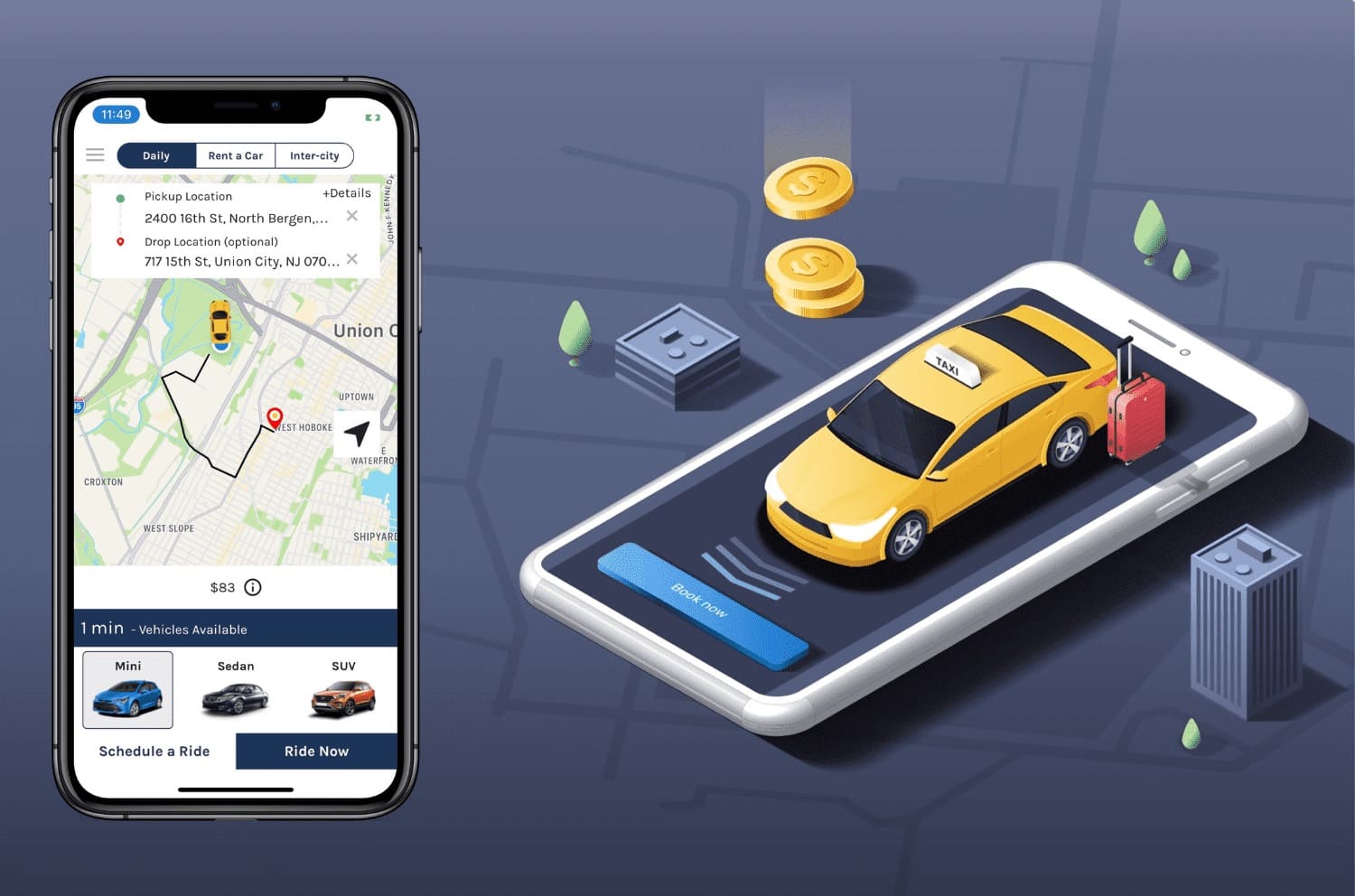 Investing in taxi app development is no longer just an option; it is a necessity for taxi businesses looking to stay relevant and competitive in today's digital landscape. A well-designed and user-friendly app can help you reach a wider audience, enhance the customer experience, streamline operations, and gain a competitive advantage. By choosing the right taxi app development company and embracing technology, you can accelerate your taxi business to new heights and unlock its full potential. So don't wait any longer, take the leap and invest in taxi app development today!
1. Increased Visibility and Customer Reach
One of the biggest advantages of having a taxi app for your business is increased visibility and customer reach. With a well-designed app, you can reach a wider audience and attract more customers. The app can be easily downloaded and installed on smartphones, allowing customers to access your services with just a few taps. Moreover, by offering features like GPS tracking and real-time updates, you can provide customers with a seamless and hassle-free booking experience, further enhancing their satisfaction and loyalty.
2. Enhanced Customer Experience and Convenience
A taxi app can significantly enhance the overall customer experience and convenience. With features like real-time tracking, an estimated arrival time, and cashless payments, customers can have complete control over their rides and enjoy a stress-free experience. Moreover, the app can store customer preferences and payment details, making future bookings quick and effortless. This level of convenience not only attracts new customers but also encourages repeat business, leading to increased revenue and growth for your taxi business.
3. Streamlined Operations and Improved Efficiency
Investing in taxi app development can streamline your business operations and improve efficiency. With a well-designed app, you can automate various processes such as booking, dispatching, and tracking, reducing the need for manual intervention. This not only saves time but also eliminates the risk of human errors. Additionally, the app can provide valuable insights and analytics about customer behavior, ride patterns, and demand, allowing you to make data-driven decisions and optimize your operations for maximum efficiency.
4. Competitive Advantage in the Taxi Industry
In today's highly competitive taxi industry, having a well-developed app can give you a significant edge over your competitors. A user-friendly app that offers unique features and a seamless booking experience can attract more customers and keep them coming back for more. By staying ahead of the curve and embracing technology, you can position your taxi business as the go-to choice for customers, leaving your competitors struggling to catch up.