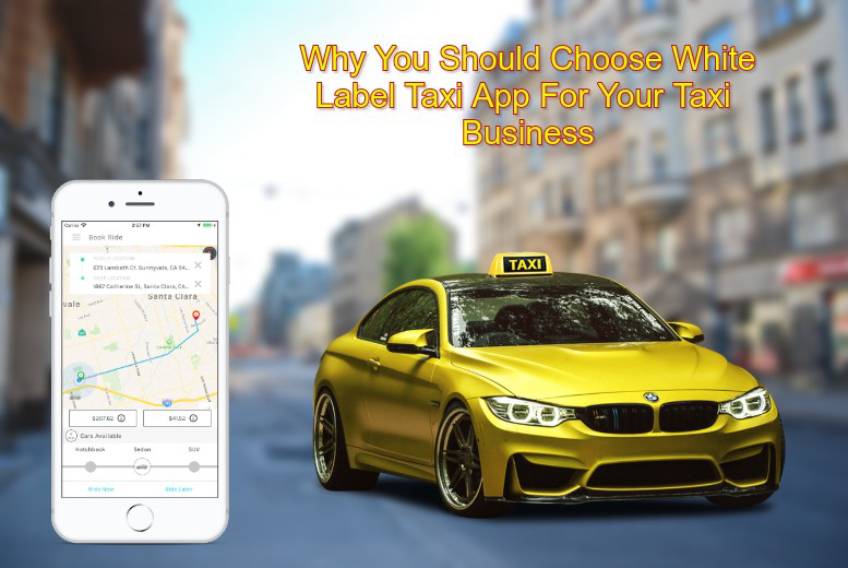 Entry of international players like Uber into taxi business has changed the game totally. Few years back using taxi was a part of luxurious life but today the scenario is entirely different. Using taxi for transport has become a part of routine life. In today's world the distance to reach your destination can be covered by few clicks. This is where the success of today's taxi business lies. There are many places which still lack the service and there are many more niches to be explored. This makes it a lucrative business and opens umpteen opportunities to entrepreneurs.
If you want to improve the quality of your business service, it is better to invest a part in mobile app development. White label app helps you to maintain your service/product on top. What exactly is white label? It is a service/product developed by one company which you can purchase or subscribe and sell it as your own. You can customize the service/product with your own brand name, logo and so on. In taxi industry many companies are selling white label taxi booking app which have already been tested and is used by others in the market. Before investing in white label app you should know the advantages of it.
1. Low Cost
If you are planning to develop your own taxi booking app from scratch it may cost you a tremendous amount of money. From hiring app developers, designers and business analysts, it is highly expensive. On the other hand, for white label mobile apps you only have to pay one time setup free and monthly subscription.
2. Quick To Market
For developing your own uber clone script you need to wait for months. This means losing competitive advantage in market. But in case of white label apps it's totally different. In white label apps you are using a tested service/product which is readily available in the market. The only time you need is for customizing your app which barely takes few days.
3. Brand Visibility
In this era no one waits at the roadside for getting a taxi. Everyone prefers using their smartphones or tablets for booking a cab. Even tourists use taxi services which are available online. Availability of your business on online can also create a good impression. White label apps increase the visibility of your brand hundred and thousand times more.
4. High profit
Many taxi fleets depends on third agency for getting their bookings, this can be avoided by using white label apps. While depending on tla third agency you have to pay heavy commission. This can be avoided by using white label apps. White label apps also in increase your visibility thus fetching more customers for you. By increasing customers and cutting down your commissions, white label apps play an important role on increasing your profits.
5. Post Release Maintenance
By paying a monthly fee or as a part of package, the companies that provide white label apps will take care of it maintenance. If you are developing your own app you should hire a system administrator for this which will cost you more. While using white label apps you don't have to worry about maintenance or trouble shooting problems.
6. Better Return On Investment
When you are developing your own app, you cannot predict the outcome and viability. You cannot be sure about how things will turn out. But white labels apps are something which have been already tested and is running successfully in the market. It gives you an expected return of investment.
7. Other Benefits
The added benefit of white label app is that branding and customization is done by reputed mobile application development expert.
Final thoughts
White label taxi app helps you to increase your brand visibility. You can customize it with your own brand name and logo with the help of reputed mobile application development expert. It cost you much less when compared to developing your own app and do not have any post maintenance hassles. As it an already tested product running in the market it can provide you the expected return on investment. The last but not the least, it can help you to increase your profit by cutting down heavy commissions and increasing your customers. So if you are planning to start your own taxi business or is a person planning to get a taxi booking app, white labels apps are the best option. It can definitely take your business to next level.