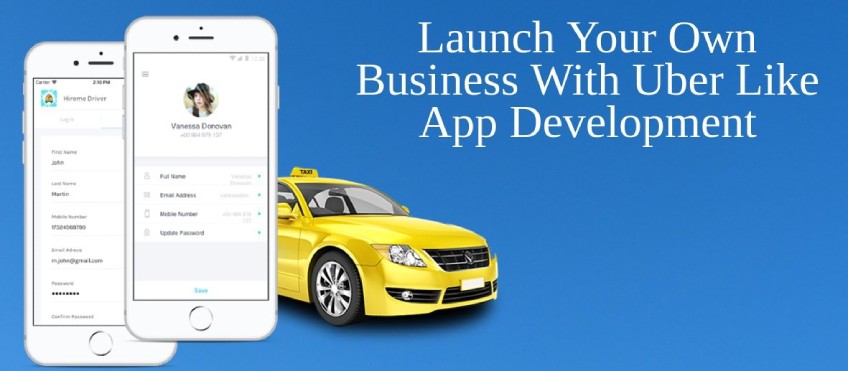 Starting up can be exciting and give you the internal drive to start up from a list of options. Launching your business with uber like app development is not challenging for a startup. It gives you the flexibility of timing and lets you choose your work hours. A service-based app providing 24x7 services and connecting with customers and users online. You can easily scale the business across various cities and seek business growth.
You are providing reliable service by choosing to launch this business. Most cab services do not function with business compliance. You can create an employment opportunity for many with the launch of this business. You also give freedom to customers to choose any schedule and travel safely at any hours. There are umpteen benefits of launching an uber clone app as you are making the lives of people easy by providing a service available to them all the time, throughout the year within a few clicks.
Better customer experience
Downloading and using this app is expensive for any use and provides convenience in booking a taxi. You can develop trust in foreign travelers who have been taken the shady route by local cab drivers. You can develop credibility and trust amongst local, solo, and foreign travelers. Uber drivers are trained to be courteous and provide better customer service than most local drivers.
You can create a better customer experience launching this business. They are trained to be professionals and do not display curiosity about the riders or make them feel uncomfortable. Though Uber has seen its bit of ups and downs, you can opt for this franchise as it is easy to launch and scale. You get an opportunity to provide a better and more reliable service to all travelers.
Easy to launch Uber-like business
Driverless cars are becoming a rage and give complete control to manage the business. You can get a functional admin panel, track maps, optimize customer experience, and provide a quality service. Uber clone script is easily available in customizable packages, which lets you launch a business easily. You can take total control of your business operations by choosing from these packages.
You can easily optimize your services using this app development. This automated car management system developed with breakthrough technology lets you handle all the operations remotely. The dashboard lets you view and manage every single task from various apps integrating various app services.
Using the app for better customer service
Competing with a global giant seems intimidating, but you can start somewhere. You can start providing incredible customer service, personalize the experience for users using this app, and bring more joy to riders. You can compensate for user experience for the lack of global resources. You can create a firm ground in the local demographics with all the resources and experience you have when you start this business.
Market research
Do market research to check which is an ideally suitable location to launch this business. You can do your bit to analyze which localities need a cab service in your city. This is not a quick way to get rich but a cost-effective way to get started and scale your business within the available resources. The app's pricing must be done at competitive rates, so users do not look for a cheaper app with all of these features.
Do something new
Uber tried something new with their app, making it convenient for people to use it for traveling anytime. Uber has created opportunities for people. You can do something new with this app by customizing services and adding some fun elements, so users stay engaged using the app while waiting for the cab. You can get creative with this fully-automated script and create a unique user experience.
You can add functionality, warnings, alerts, payment system, GPS tracking, and many integrated services to the app you create using a uber clone script. It gives users, drivers, and business managers the independence to choose their work schedules and keep track of daily, weekly, and monthly reports. The easy setup lets users prefer this service over others for its ease of use and installation.
Blend technology with marketing
It takes two to tango. You can create the best product when you blend technology with market research and develop an app that is highly customizable and scalable. It should be able to install across multiple platforms and devices. The thorough market research gives you an insight into the features the users need to make them easily navigable and present to them a host of services within a single click. You can create a customizable package from the source code available from the uber clone script and create a better user experience.
Conclusion
The market is flooded with umpteen Uber Clone Script with integrated features which make localization and set up easy. Depending on the app's scalability, you can choose from a list of packages. Features like currency and language integration let you scale the business globally as you grow fulfilling business needs. The customizable script makes it easy to launch the uber clone like the app and get started on the journey of entrepreneurship, providing and optimizing services.