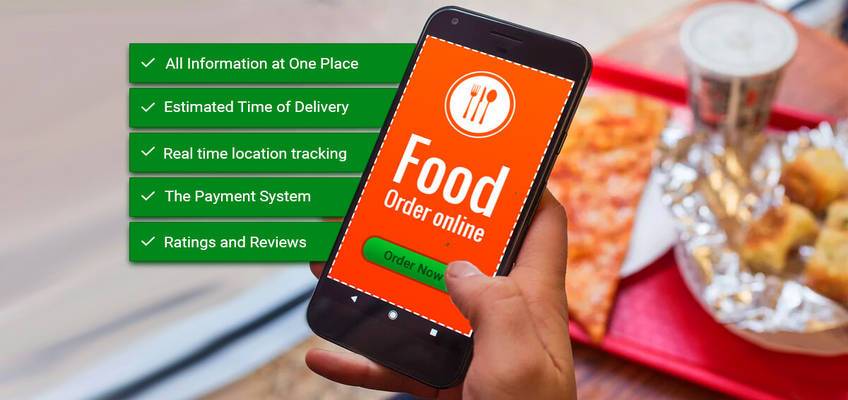 Social media and the rise of digital platforms has made it easy to order anything online right from grocery items, appliances, and even food. With apps like Uber-Eats, Grubhub, Zomato, and more, it takes only a click away to order food from your favourite restaurants. On average the cost of creating these apps range between $3500 to $9500 in India. The cost can vary depending on the features you need in the app.
Features To Look For In A Food-Delivery App
Easy search for local areas and nearby places.
Quick and accurate results.
Wide range of search options.
Discounts, coupons, and cashback options.
Multiple payment gateway options.
Being able to schedule time and date for delivery.
Versatile filters for search.
Login for customers, owner of the app, and the restaurant management.
Choose the features which must be displayed for the customer to navigate when they sign up.
What to Look For In App Development
Search for professional app developers who follow the system development lifecycle and develop the app that is secure, crash-free, and installs on all smartphones. The objective of this app is to provide correct information for the search, paybills, and place an order within minutes. A few apps let you play games and browse through the gallery of photos when ordering food.
Choose Delivery Partners
You can have a pricing and a revenue sharing system when you choose partners like Uber-Eats or Swigggy to deliver food from your restaurant to various places. You also have to set aside some income for advertising your restaurant on various digital platforms. Make the process of ordering food simple when you create an app for your restaurant.
The cost is calculated based on the UI design of the app, the features used, other requirements, and testing of the app. If you want to develop apps for iPhones it might cost around USD$6000 to USD$12000. Most of the food-delivery apps work for Android as well as iOS smartphones. The cost of mobile app developers could range between USD$50 to USD$100. If you need a web app for your restaurant, you additionally need USD$1000 to USD$2000. The is an approximate food delivery app development cost.
App Store annual fee USD$99.
Google app store charges a one-time fee USD$25.
App hosting USD$99 or more depending on the hosting package used.
Development fee between USD$6000 to USD$12000
Visually Appealing
Make the UI design visually appealing adding photos, gallery of delicious food which the customers can view before ordering them. The app must have various panels for customers, restaurant management, and the delivery boy to keep track of orders and payments. The menu displayed on the user's smartphone must be easy to navigate. It can also have a review screen to rate and review the restaurant for its food and service. There are many more refined options you can come up with to make it easier for customers to navigate and order the food.
Technical Aspects
The app must be developed with technical features like the push notifications that the app sends automatically if the food is not delivered in stipulated time. It must be able to provide the owners real-time analysis of orders delivered, revenues, feedback, and customer satisfaction.
Development Phase of App Development
Research: This is the planning phase based on the information, statistics, and other data you need before you estimate the cost and the design of the app. You have to perform a good market research to understand the revenue system and set the groundwork before starting development process.
Prototyping: Choose a mobile app development professional who has vast experience in developing apps using various technology. The mobile app which you build for your restaurant must be unique and user-friendly. This is an important stage before you finalize the design.
UX/UI Design: Choose a design of the UI which does not look similar to other apps. It must have easy-to-use functionality and navigability. The development professionals must be able to come up with a unique code for the user-interface.
Testing: At this stage the app is tested for bugs and any other errors. The end-product must be error-free and the users must be able to have an app that is easy-to-use. Every interface of the app is tested at this stage for security, operation, user-experience, etc.
Launching: After testing various aspects of the app, it is deployed in the app store for the users to install and use. You can launch an app on Google Play for free and for a fee on other platforms. Within three hours your app will get an approval if launched on Google Play.
If you want to know how much does it cost to make a food delivery app, this article gives you pretty good insights. The estimate of the cost depends on the area and locations you want it to cover. If you are a start-up, your might want to target the local customers in the nearby areas. For this the cost comes down to a few thousand dollars. Restaurants which have franchises in different locations have to calculate the revenue to come up with a good app that has efficient search filters and a user-friendly design that speeds up the process of ordering and payment.