How Does Zomato Clone App Work
Let's check how the Zomato clone app works and facilitates its users:
Zomato Clone offers a highly managed workflow to assist businesses in managing their food delivery operations. It saves their time and makes all processes automated. As a result, restaurants, hotels, and other food business entrepreneurs can quickly deliver food to the doorstep of their customers.
It offers a dedicated admin panel that provides a personalized workflow and environment to all its customers. Following the Zomato clone app model, the food delivery businesses can easily monitor their activities.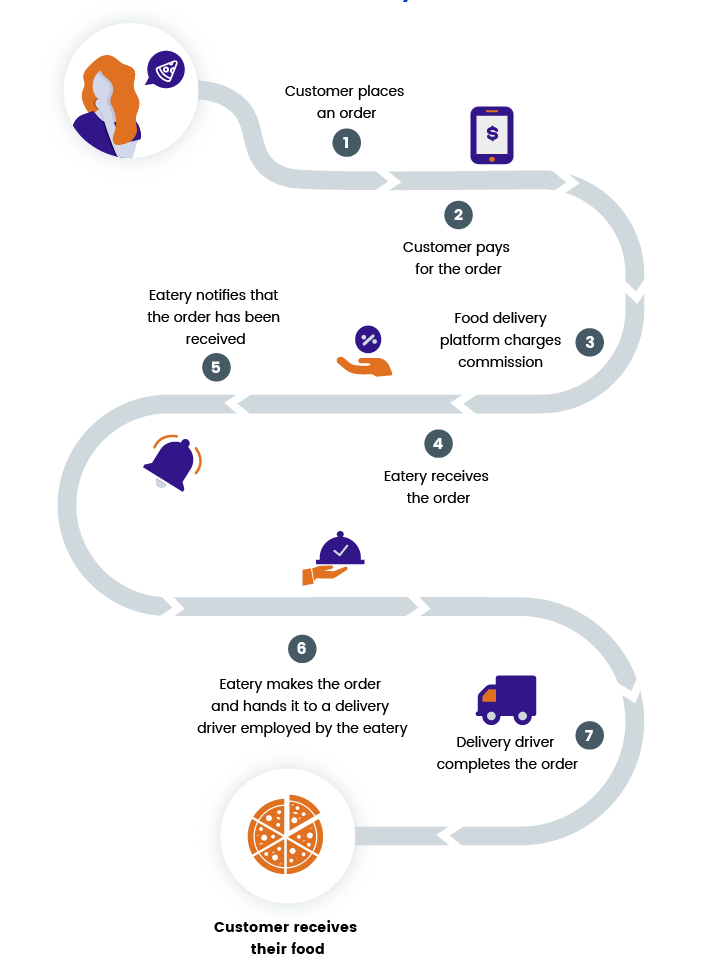 Step 1: Browse and Order
The initial step in the Zomato clone is to generate people's demand. The app enables users to browse the products as per their requirements and order them to receive them at their doorstep.
Step 2: Order Placement
During the order placement, the app offers different options like selection of the restaurant, available food items, prices, delivery charges, etc. Once you place an order, the restaurant and delivery person get a notification regarding the customer's order.
The Zomato clone functions perfectly by allocating your order to the nearest delivery guy. Therefore, the delivery person picks up your order and delivers it to your doorstep at a specific time.
Step 3: Real-time tracking
Zomato business model provides excellent features of real-time tracking of orders. Customers can easily see the actual food delivery status through the app. With such apps, you can check the delivery person's time to deliver your order to your doorstep.
Step 4: Make payment
Zomato clone script offers different payment options to assist customers in making the payment as per their ease and available payment option. The delivery charges and taxes may vary as per the distance of delivery and region you live in, respectively.
Step 5: Rate & Review
Food delivery apps also offer reviews and rating options to their users. In this way, users can write reviews and provide ratings for food delivery businesses regarding their quality of food and the behavior of the delivery people.
So, that's how Zomato works!